1. Xena exchange airdrop -
up to 1000 USD in BTC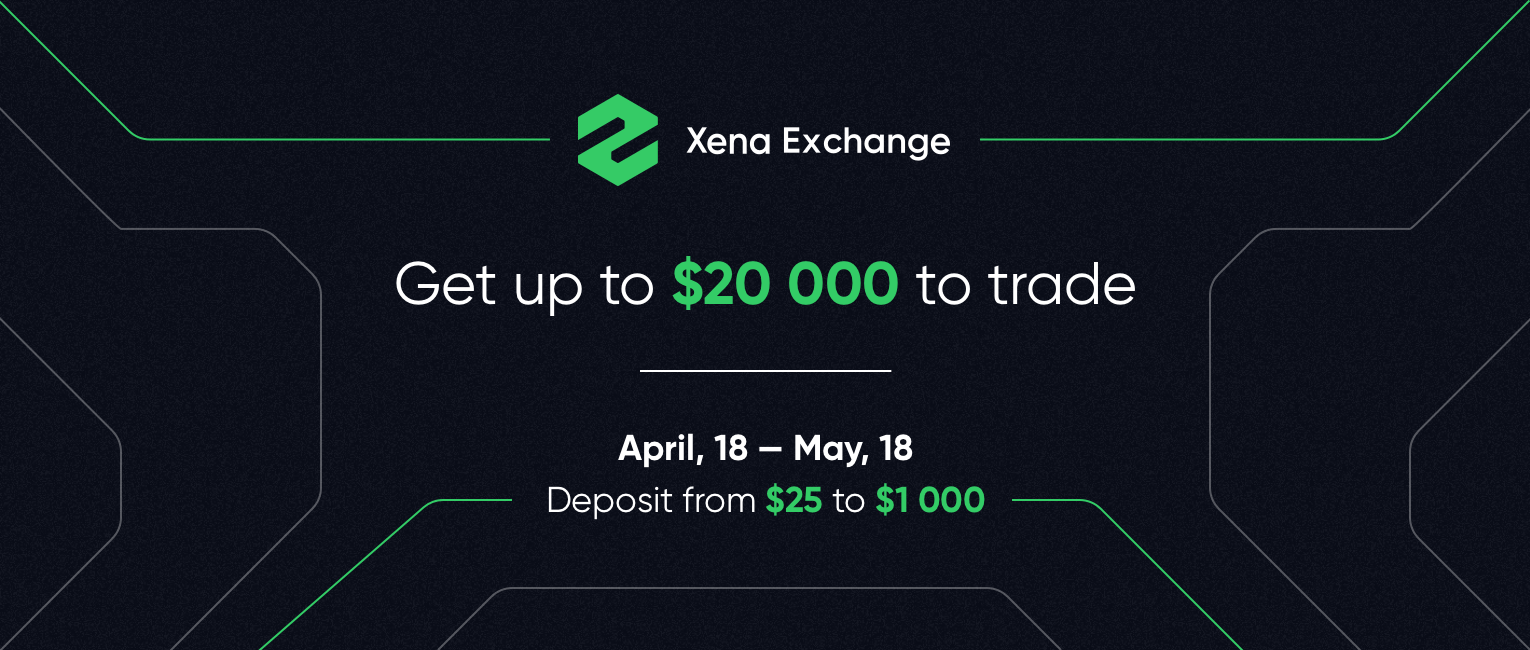 Participants who have made their first deposit at BTC Margin Wallet at BTC will receive a bonus equal to the amount transferred up to $ 1,000 in equivalent currency. Note: the minimum deposit is $ 25.
Example : Deposit = 0.015 BTC -> Bonus 0.015 BTC.
Xena Exchange is a cryptocurrency exchange focused on providing customers with a complete infrastructure for carrying out financial transactions of any complexity. They offer a spot trading section where customers can exchange various cryptocurrencies with each other.Xena also listed the Perpetuals section where customers can trade innovative cryptocurrency derivatives.
Xena Exchange is operated by Xena Financial Systems UK, registered in London. This is probably the most advanced exchange ever. The company was founded by previous employees of well-known investment banks and technology companies, such as JP Morgan, ING, Deutsche Bank, UBS, the Russian Stock Exchange, Kaspersky Labs and many others.Xena Exchange offers the most advanced trading tools, open-ended contracts with leverage up to x100 and contracts with derivatives based on cryptocurrency,   separate from the existing point motor. Xena uses a narrow price framework to protect the position of the trader from "bursts" of situations and preventing the liquidation of contracts.
Note: if you are a resident of Algeria, Bangladesh, Bolivia, Canada, Iraq, Iran, Jordan, Kuwait, Malaysia, Morocco, Qatar, South Korea, Thailand, United Arab Emirates, Venezuela, Japan, Nepal, Saudi Arabia or the United States of America, then you can not trade on Xena Exchange and, therefore, can not participate in this Airdrop. Also, this bonus is not available for withdrawal: it is provided exclusively for trading operations.
2. mHealthcoin - 1400 free MHEC tokens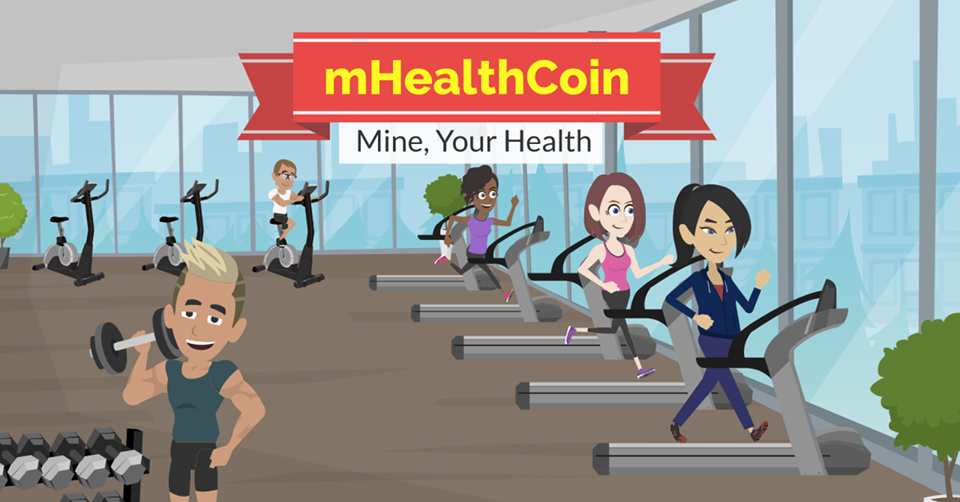 mHealthCoin Airdrop stands up to 1400 tokens MHEC (~ $ 14 ). Share your referral link to earn 100 tokens MHEC (~ $ 1 ) for each referral.
There are mandatory tasks to earn 600 tokens MHEC   and bonus quests to earn extra 500 tokens MHEC . Complete all the tasks to get additional 300 tokens MHEC .
About mHealthCoin
mHealthCoin aims to create an ecosystem in which users benefit from maintaining a healthy body in addition to health. Their mobile application associated with smart wearable devices collects health information to receive a token reward in their token store. Users can claim rewards from them and their partners using a token. In a later phrase, health becomes the extraction of minerals. mHealthCoin, an ERC-20 compatible coin, is awarded when users maintain healthy habits, such as drinking water, good sleep, playing sports, using mobile apps. The coin will be well recognized by various parties at the international level as the project progresses.
In addition to economic benefits, the ecosystem also forms a cycle of positive feedback on how to be healthy, using the most modern technologies. All data about the health of users will be safely stored in the blockchain for AI analysis. The AI agent analyzes the data and provides each user with personalized health recommendations. He will also find out the right products and services from his partner companies for targeted marketing. There is also a chat bot that answers user questions related to health and gives personal advice.
The healthier the users, the more rewards and individual benefits they receive.
3. Stellar - One of the most generous airdrop in history.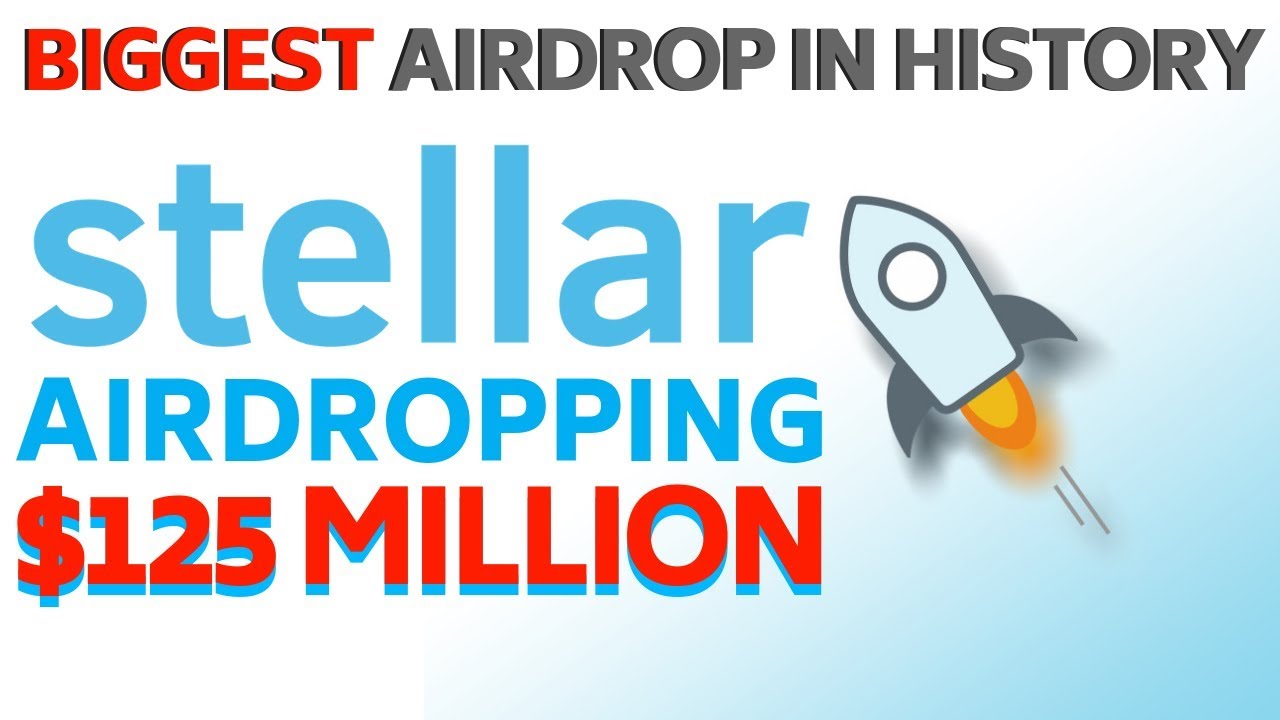 Stellar Airdrop in collaboration with Blockchain.com distributes Stellar Tokens (XLM) totaling 125 million dollars. All Blockchain users need is to log in to their wallets (or register if you don't have a Blockchain wallet) and verify your identity. Once your identity is confirmed, you will be added to the waiting list to receive XLM in one of the weekly draws. This is not their first eirdrope.Stellar conducted the previous Airdrop for Bitcoin holders in the summer of 2017.
In the summer of 2017, 19 billion XLM tokens were distributed to Stellar Airdrop
4.
Bluebelt (BBXC) Airdrop