Polaris BIOS Editor (PBE) - This is a program for adjusting the timings of video cards BIOS. This is necessary to improve the performance of the video card in mining and not only.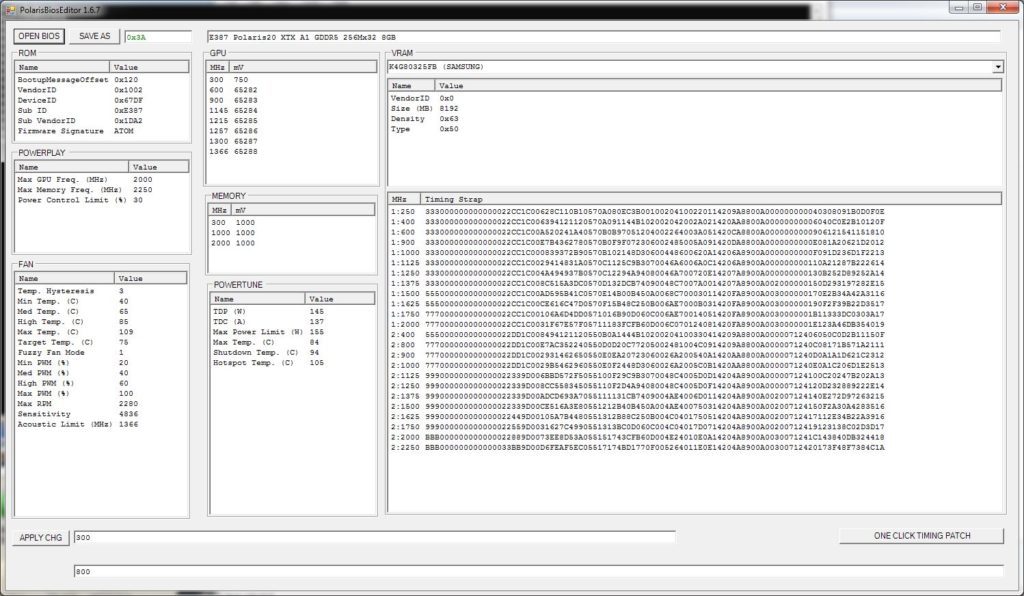 Now it is able to automatically recognize and pick up timings for your memory. This is a very useful feature for beginners. 
The function of editing timings manually did not disappear anywhere, this is the main functional of the Polaris
What's New in 1.6.7:
New timings for micron memory

Auto update

Added support for modern video cards
Instructions
Unpack, run the program
Click Open Bios. Open the BIOS that you have saved (for example, with
ATIFlash
)
Below is an instruction on how to choose the correct timings:
Screenshot:
Open Bios, click One click timing patch (red arrow). The timings program recognized the type of memory and automatically set timings.
We save the new BIOS (Save AS button), Just do not wipe the original BIOS file, maybe it's still useful!