Brief Description of DASH
DASH Is a peer-to-peer cryptocurrency that inherits some of the basic functions of Bitcoin, like a coin
was created from bitcoin fork. It was created to provide fast, private and secure payments. (DASH) currently ranks 14th by market capitalization, has a current
trading price of $ 171.87 (at the time of writing).
If you want to trade or hold a dash, you must first find a wallet suitable for storing your assets. In today's article, we'll look at some of the best available DASH wallet options and a few tips on how to choose the right one for you.
What you need to consider before choosing a DASH wallet
Before you start looking for the perfect Dash wallet, you need to consider several factors.
Keep in mind when doing research.
DASH and multicurrency support : the most logical is to search for a wallet that allows you to store DASH. If you are interested in providing other cryptocurrencies other than DASH, check which
other storage options offered by the wallet.
DASH function support: functions Dash InstantSend or PrivateSend is not supported by all wallets.
Check if these features are available in the wallet you are interested in.
Security features : the safety of your funds is paramount, so make sure that any wallet you choose can
provide a high level of security. Look for features such as allowing you to keep control of your personal
keys, the ability to create a secure PIN-code and the ability to configure two-factor authentication.
Backup and restore options : Check if there is a backup option on your wallet so you can
recover coins in case of problems with your wallet.
Development and updates : look for a wallet with an active development team that
constantly improving the interface, adds new features and improves the overall security of the wallet.
Customer support : Look for online user feedback on wallet customer support. If a
there are mostly negative comments, then you should look for another service.
Ledger nano s wallet
Ledger Is a hardware wallet, a device that stores cryptocurrency offline, and this type of wallet
praised for its impenetrable security. In addition to offering DASH support, you can also store wide
a number of other cryptos, including bitcoin, ethereum, and lightcoin.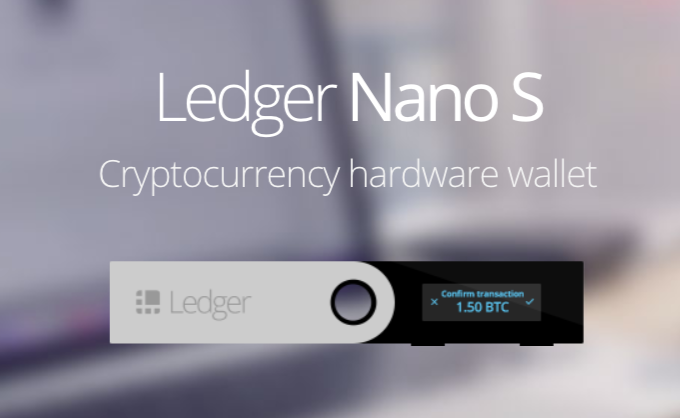 The device is compatible with Windows, OSX and Linux systems and uses the Chrome extension to communicating with the device.
In terms of security, the device allows you to store Dash in an environment where there is no connection with Internet - private keys are protected with a PIN code. Other security measures include 2-factor authentication system and transactions require manual verification through embedded OLED device screen.
Nano S is quick and easy to set up.and it has proprietary software called Ledger Manager
which should be installed on your device.
Trezor
The second most popular wallet is TREZOR , also a hardware wallet that provides complete
Protect crypto funds from Internet threats.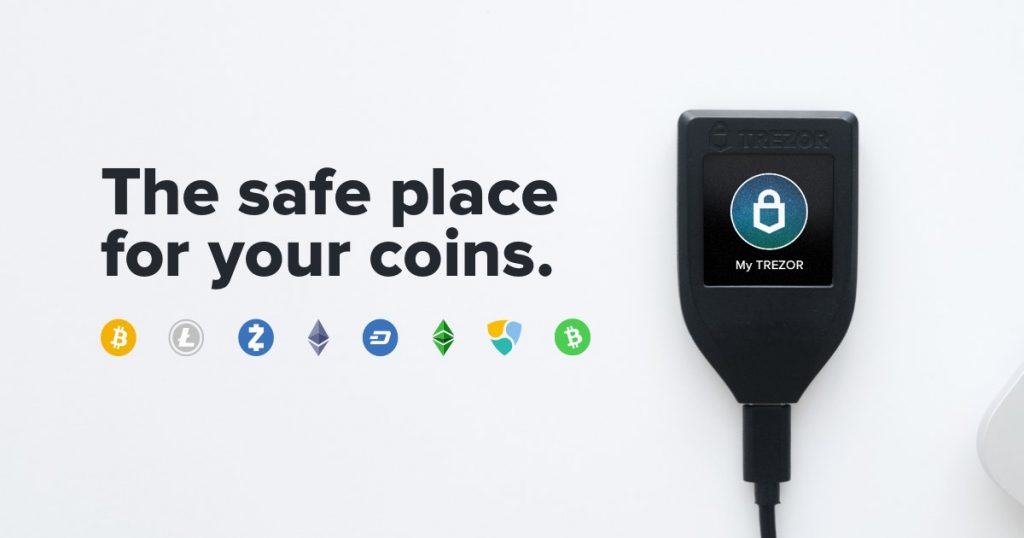 This wallet was originally built only for Bitcoin, but over time it began to support other cryptography, including DASH.
Security is also of paramount importance, since funds are provided through the use of advanced
cryptography, secure PIN and manual verification of all transactions using embedded buttons and screen.
Dash wallet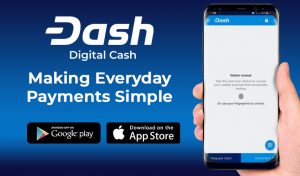 Open source software is intended only for Android, which allows users to perform operations exclusively with Dash. This simple but feature-rich application was developed by Hash Engineering and includes support for InstantSend, and also allows you to make payments by scanning a QR code.
To use the wallet registration is not required, and the user interface can be understood even for the most novice traders.The wallet also has a standalone feature that allows you to send payments via Bluetooth.
Dash core
Dash Core is the official desktop wallet for DASH, which was created to hold DASH and transactions, including support for InstantSend and PrivateSend features.
Your private keys are completely under your control, and the process of setting up and managing is simple.
Also available is an app for iOS devices that allows you to directly connect to the Dash network, as well as direct bitcoin payments through ShapeShift.
However, this wallet will require significant hard disk memory and processing power than other.
Exodus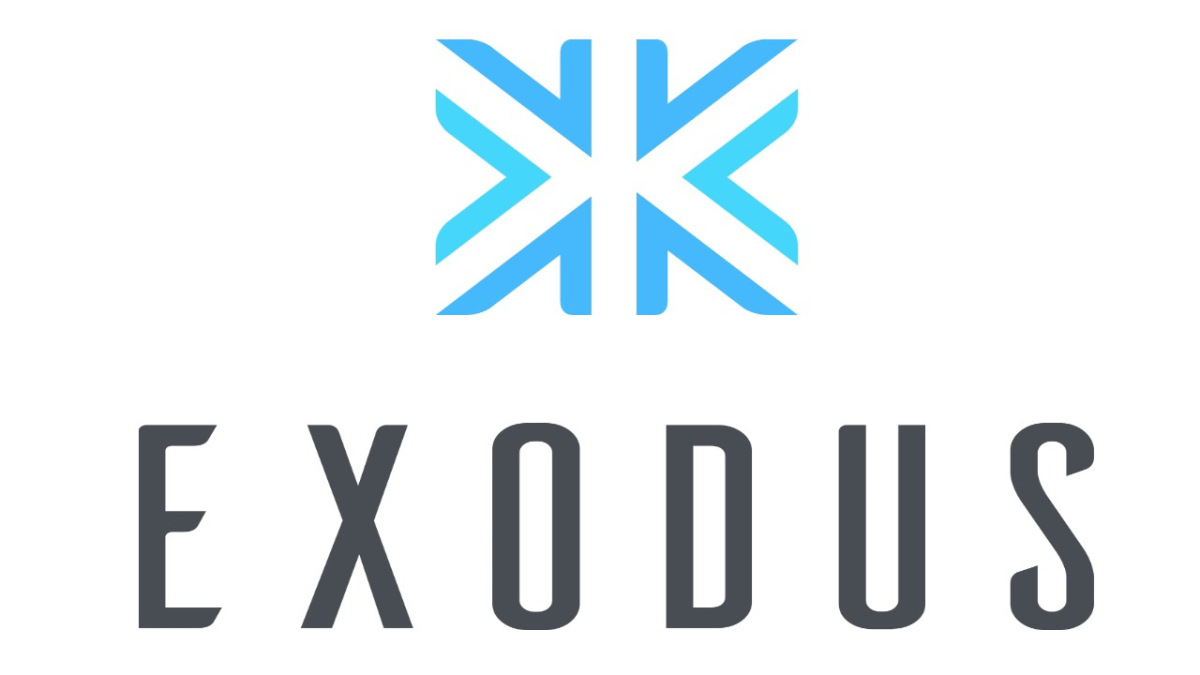 Exodus has a pretty good reputation in the crypto community, having an attractive design and currency storage options.
Using extended cryptography, private keys and transaction data securely stored on your device
which can be immediately restored using their backup system.
ShapeShift exchange integration is also available, as well as multi-currency support. It is compatible
with Windows, Mac and Linux operating systems.
Jaxx wallet
Jaxx The Decentral product is a wallet that interacts with the DASH blockchain.
This HD wallet also supports other cryptocurrencies, offers a backup option that includes 12 words
The initial key and your private keys are always under your complete control.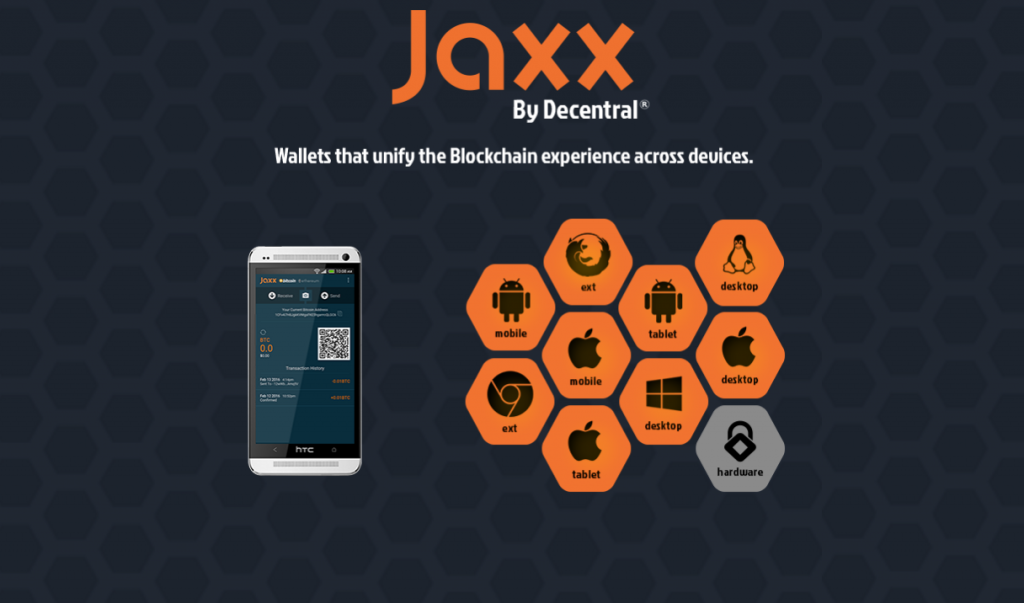 Jaxx has an active development team that has dedicated itself to creating a user-friendly user interface.
Another bonus feature will be the integration of ShapeShift, which allows exchanges between currencies.
DASH InstantSend / PrivateSend operations are not currently supported.
Jaxx is supported for Windows, Mac OS, Linux systems, as well as for iOS, Android mobile devices and
pills.
MyDashWallet
MyDashWallet allows you to connect to the Dash blockchain via a web interface. Wallet
was developed by DeltaEngine.net and offers the user full control over their private keys.
It provides compatibility with hardware wallets Ledger and TREZOR, which allows you to create
keystore specifically for your DASH coins. It also has support for InstantSend Dash or
Features PrivateSend.
Cryptocurrency support is limited only to Dash, so if you are interested in keeping more
cryptocurrency immediately, look for other options from our list.
Dash paper wallet
Autonomous storage is the safest option, but often it comes at a price.
A paper wallet involves printing private keys on physical paper. Quite obviously this
Wallet includes DASH features such as InstantSend or PrivateSend.
Conclusion
This was our list of top DASH wallets. All wallets that were
The data presented here is confirmed by the official DASH website, which proves their credibility and
reliability.