"The old trading guru, who now also has experience in cryptocurrency, predicts that LTC and XRP prices will rise soon"
Cryptocurrency guru Peter Brandt claims that a strong signal to buy a pair of LTC / BTC was recently received. Litecoin is now expected to grow against bitcoins.
Peter Brandt also pointed out the following possible highs for XRP : 0.5688 and 0.6260 dollars.
Crypto charts of interest.
1. $ LTCBTC has completed a significant buy signal.
2. New recovery highs in XRP would be constructive with .5688 and .6260. pic.twitter.com/l0GBevSGUk

- Peter Brandt (@PeterLBrandt) June 6, 2019
This morning, Litecoin showed an increase of almost 9 percent and was the most successful coin at CoinMarketCap. XRP ranked second with a 5 percent increase.
At the time of publication, these two assets remain the fastest growing in the list of the top ten, although their dynamics is slowing.
LTC expects to take off in August
The cryptocurrency community is looking forward to two upcoming cuts in half. The closest will be held in August for Litecoin. Another will reduce the BTC miner's remuneration by half next year.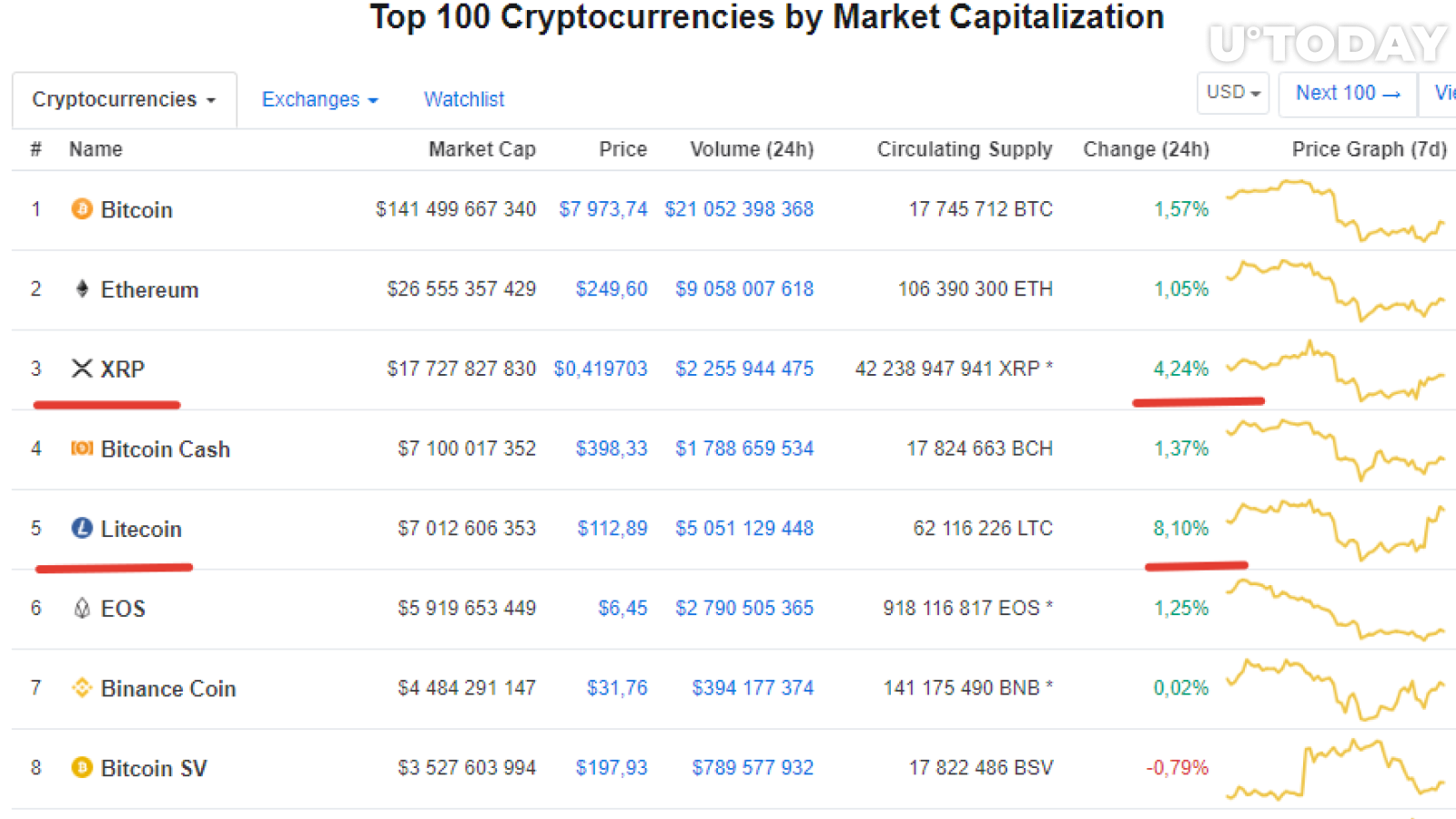 After the miners begin to produce half as many coins, mining will become more frightening, and the price will rise.
Currently, Litecoin is trading at around 112 dollars. In August, experts believe that it can reach a maximum of $ 1,000.