There are a lot of people who have made huge profits by investing in cryptocurrencies, and they
continue to do this while still making the right investment choices. However, most beginners are still have difficulties in finding the next cryptocurrency in which to invest.
Since starting with the initial investment can be very confusing, our article today will present Some of the most promising cryptocurrencies in which you can invest in 2019.
1. Ripple (XRP)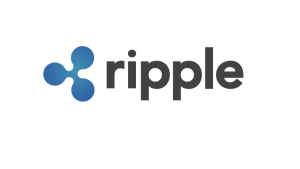 Ripple is a venture startup that has never conducted an ICO (which is why the SEC will never consider it safe). The network acts as a global financial clearing service for banks, allowing them to carry out direct and instant operations across national borders. Therefore, Ripple is more focused on large institutions, rather than individual users.
He already has partnerships with large banks around the world, and more and more financial institutions found implementations of Ripple technologies that use XRp as a liquidity tool. This is institutional support. and the fact that it is safe from SEC regulation are the reasons why XRP will survive the altcoin battle.
Ripple technology is used by Saudi Arabia Central Bank, China LianLian International, American
Express, PNC, SBI holdings, Santander, Western Union and many others.
2. Bitcoin (BTC)

3.Ethereum (ETH)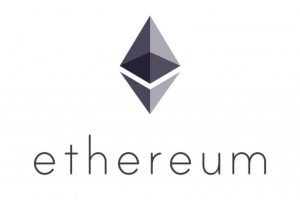 Judging by past performance Ethereum in 2017, when its value increased by 3000%, the ETH token still has great potential. Even if the situation may now look discouraging (considering that she has lost position number 2 and dropped below the mark), it should be borne in mind that she held this position for the longest time and is quite competitive with Ripple.
A platform that allows people to create decentralized applications and run their own projects and tokens. This will attract another niche of customers, rather than bitcoins and Ripple.
Although there are various competitors that have similar aspects of decentralized applications, Ethereum
still ranks first among all, and it is most often used, since 90% of ICOs use its platform.
4. EOS

EOS It is also a dapp development platform, but it comes with some solutions to Ethereum problems.
Network. For example, to develop dApps on Ethereum, you must use Solidity, a programming language for smart contracts. Instead, EOS provides services for developers, such as databases and account management services, that do not require any programming knowledge.
EOS has another technological strength. It is faster and has more scaling.than ethereum. While the Ethereum Networks need users to pay for gas in order to perform
transactions, EOS does not have a gas fee, as the transaction is approved by a centralized group of 21 gatekeepers.
New coins are not made by mining, instead the community of producers chooses blocks.
5.Stellar (XLM)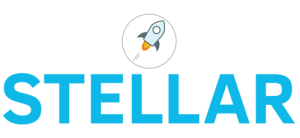 Stellar - it is a platform whose goal is fast, efficient and cheap service for individuals for cross-border payments. Unlike XRP, Stellar is focused on serving individuals, not large institutions.
Stellar offers a transaction speed of less than 5 seconds and a nominal commission (for example, Tempo transfers dApp, working on the Stellar blockchain, has a computing power of 600,000 transactions in 0.01 U.S. DOLLAR).
It should also be noted that Stellar does not use the health check protocol, which means that it does not
should take care of the problem of energy consumption, which is currently experiencing.Like a final
By the way, Stellar has signed agreements with some of the largest technology companies, including IBM.
6. IOTA (MIOTA)

IOTA differs from other blockchain platforms in that it has a different infrastructure, which is called
Tangle, which was designed to provide fast communications and transactions for IoT platforms.As more and more home appliances, cars and devices connect to the Internet,
there will be a need for a reliable protocol in the future.
Unlike traditional blockchain mining, IOTA has no miners, blocks, check nodes, as each device
processes the transaction after checking the previous one and registers it in the public registry.
Currency partnership with large companies such as Deutsche Telecom, Microsoft, Volkswagen, DnB,
Bosch or Fujitsu, demonstrated that this is a solid project.
Conclusion
This concludes our article on six cryptocurrencies that you can invest in 2019. We hope that we have helped you in the decision-making process.